PRODUCT FEATURES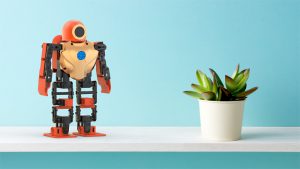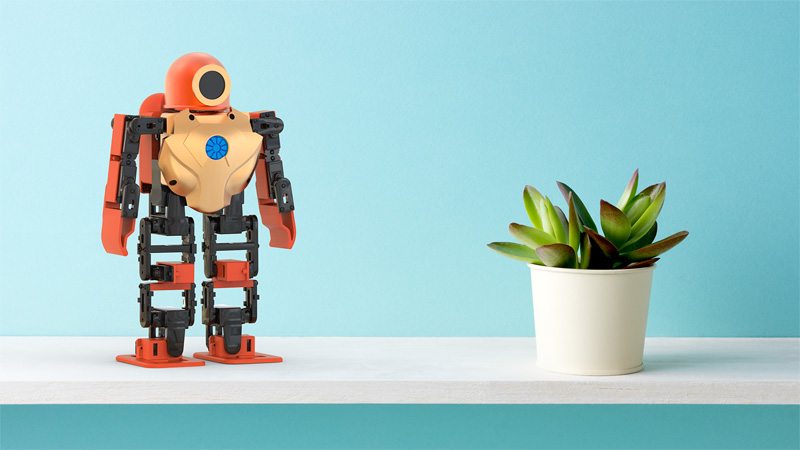 Perfect Size as Your Robot Companion
With its height around 25cm, the RoboHero is well fitted to undergo explorations on desks, floors, or any other surroundings. It is also a good size to entertain your pets or toddlers. The RoboHero will be your best companion and add color for you through the daily grind.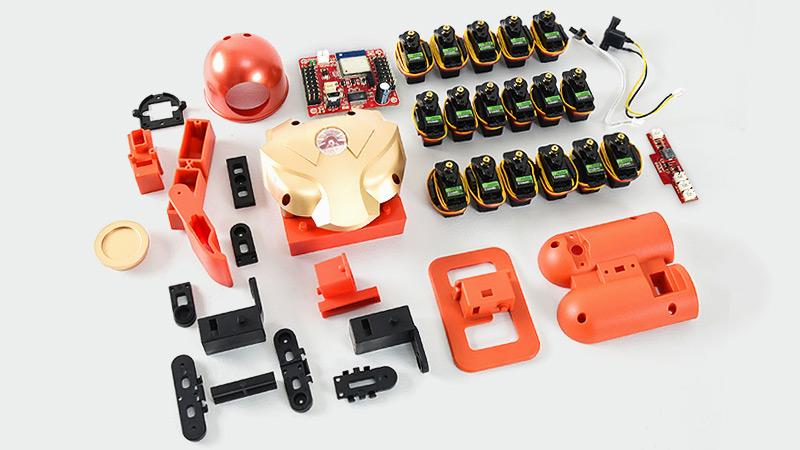 Power of Engineering
Using innovative reconfiguration and simple accessory additions, a new series of robots is born.
Whether it be the process of building it or the actual operation, it can bring out the best of the builder's creativity and logical ability, serving as a great learning tool.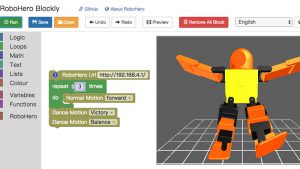 Blockly Visual Code Editor
The Blockly editor uses interlocking, graphical blocks to represent code concepts. It allows users to apply programming principles without having to worry about syntax or the intimidation of a blinking cursor on the command line.
RoboHero Blockly
TTRobotix RoboHero Blockly Support(GitHub)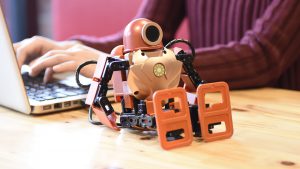 Arduino IDE Compatible
Programming logic allows you to learn through making it. Most suitable from learning through open source Andruino control board.The perfect entry level scientific servo control toy: ROBOHERO.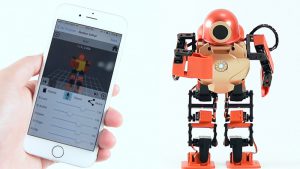 Control Your ROBOHERO by Smart APP
Unique 3D model motion editing APP interface. The meticulously designed app allows you to easily create fancy motions and program settings.
PRODUCT VIDEO
The meticulously designed phone app allows you to easily edit and program settings.
You don't even need any cables, computers and accessories to make action edits.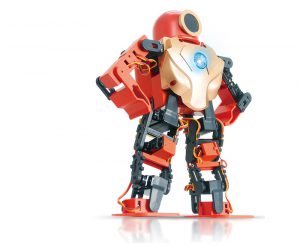 17 Movable Joints with Steady, Fluid Motions
Whether it's walking, bowing, dancing or just standing upright, the ROBOHERO is well-equipped with high torque servomotors that can execute any of your orders with precision.
The ROBOHERO can operate for 45 mins from a full charge and the battery level indicator on the chest will light up to signify the need of a charge, so you don't need to worry about not knowing when your companion runs out of battery.
SPECIFICATIONS
Main Controller
RoboHero V3.0
(Arduino IDE Compatible)
Dimension
H230 x W80 x D115 (mm)
Weight
500g
Battery
7.2V/550mAh Lithium Capacitor Battery included
Remote Control
ESP-Wroom-02 WiFi
IMPORTANT INFO
When using ROBOHERO, be sure to choose a flat surface that is strong and stable,
and that is large enough to perform a complete action without letting the robot fall.
If the robot joint is issued with a continuous tone or can not be stabilized,
please refer to the instruction manual for a complete servo reset operation.